Zilla

Official Season 2 Poster

Distributed By

HLJCrew, YouTube

Created, Directed & Edited By

Hazem Daher

Starring

Lara El Sayed; Lea El Sayed; Jad Daher

Running Time

2-3 minutes

No. of Seasons

2

No. of Episodes

12

Views (hundreds)

1.20
The series, "Zilla" is about a Gang Leader called Zilla who was put in jail until her two assistants O and TO (who are also her gang members) broke her out so she can have revenge on the world and the whole universe.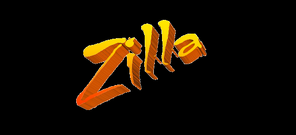 Episode Length: 2-3 minutes
Episodes: 10
Premiere: August 29, 2012
Finale: November 1, 2012
List of Episodes: List of Zilla Episodes
Estimated Views for Season 1: 103 views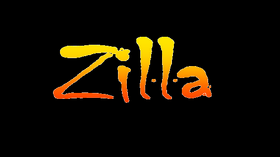 Episode Length: 2-5 minutes
Episodes: 12 (scheduled)
Premiere: January 1, 2013
Finale: ??? List of Episodes: List of Zilla Episodes
Estimated Views for Season 2 (up to now): 1 view
Albums:
-Zilla - Soundtrack (2012)
-Zilla 2 (2013)
List of Episodes
Edit
| Season | Episodes | Season Premiere | Season Finale |
| --- | --- | --- | --- |
| 1 | 10 | August 29, 2012 | November 1, 2012 |
| 2 | 12 (scheduled) | January 5, 2013 | TBA |
Year
Award
Category
Recepient
Outcome
2012
HLJ Best Show
TV - Best Show
Zilla (show)
Nominated
HLJ People's Choice Award
People's Choice
Zilla (show)
Won
HLJ Best Actor
Best Actor
Jad Daher
Won
HLJ Best Actress
Best Actress
Lara El Sayed
Won
2013
HLJ Best Show
TV - Best Show
Zilla (show)
Won
HLJ People's Choice
People's Choice
Zilla (show)
Nominated